25 Oct

OUR OBSSESION: ELEVEN X REMY GEREGA

Did you realise that there is only 2 months until Christmas?! Yep. We are in shock too. But before your start to panic, take a deep breath as the best hairdressers Brisbane have your covered. When it comes to the ultimate gifts for the special people in your life, we won't let you down. We'd like to introduce you to our latest must-have- the new gift sets from our friends at ELEVEN! This season, they are celebrating Australia's lush landscapes by covering their gift packs in a series of aerial photographs by Australian-born aerial photographer, Remy Gerega. From the sparkling blue waters of Whitehaven Beach to the rugged coastlines of Kalbarri Park, each pack features the spectacular depths of colour found in Australia.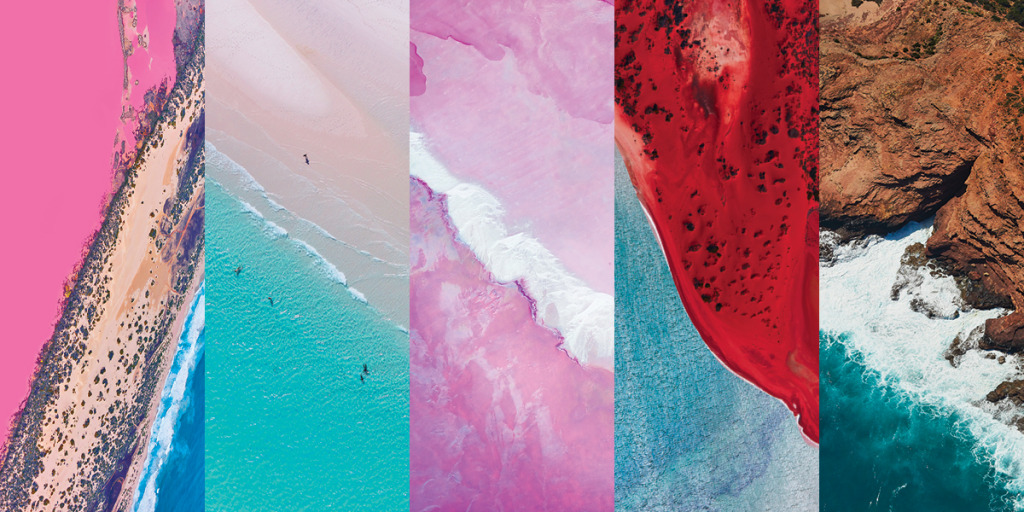 You know your peeps at your best hair salon Nundah have got your back and can help you pinpoint the perfect gift for under the tree. Just select from below!
For the one who is always at the beach;
Dive into hydration with Whitehaven Trio! Featuring Hydrate My Hair Moisture Shampoo, Hydrate My Hair Conditioner and NEW Detangle My Hair Leave-In Spray, this trio is packed with silk amino acids, avocado oil and pear extract to nourish, strengthen and hydrate the hair.
For the one who loves to live life to the fullest;
The Shark Bay Trio is the answer to all your volume and texture needs. Featuring the I Want Body Volume Shampoo, I Want Body Volume Conditioner and Sea Salt Texture Spray, our volume-boosting trio is rich in hydrolysed wheat and soy proteins to add body, bounce and texture to the hair.
For the one who is the fairest of them all;
With the addition of ELEVEN Australia's NEW Miracle Spray Hair Treatment, the Port Gregory Trio is a must for blonde hair. It also features Keep My Colour Blonde Shampoo and Keep My Colour Treatment Blonde to ensure light coloured and blonde hair is left bright and well-nourished.
Pop in and see us at the hairdresser near me- Helmet Hair Co, and pick a few up now!